Come As A Customer and Leave As A Friend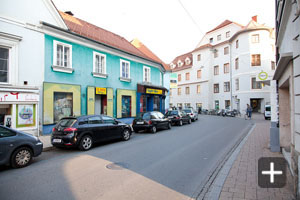 Meet Barbie and her girlfriends at St. Pauli!
About: "Come as a customer and leave as a friend" is the slogan of the nightclub St. Pauli. Transvestite Barbie is originally
from Sofia, Bulgaria, and has been working as one of the hostesses at St. Pauli for three year.
A talk event with Barbie was held on 14 October 2011. Open hours: Daily 4pm - 4am Meeting Barbie on 14 October 2011, 10pm Adress: Nightclub St. Pauli Mariahilferstrasse 26, 8020 Graz
>>> All Places
>>> Map